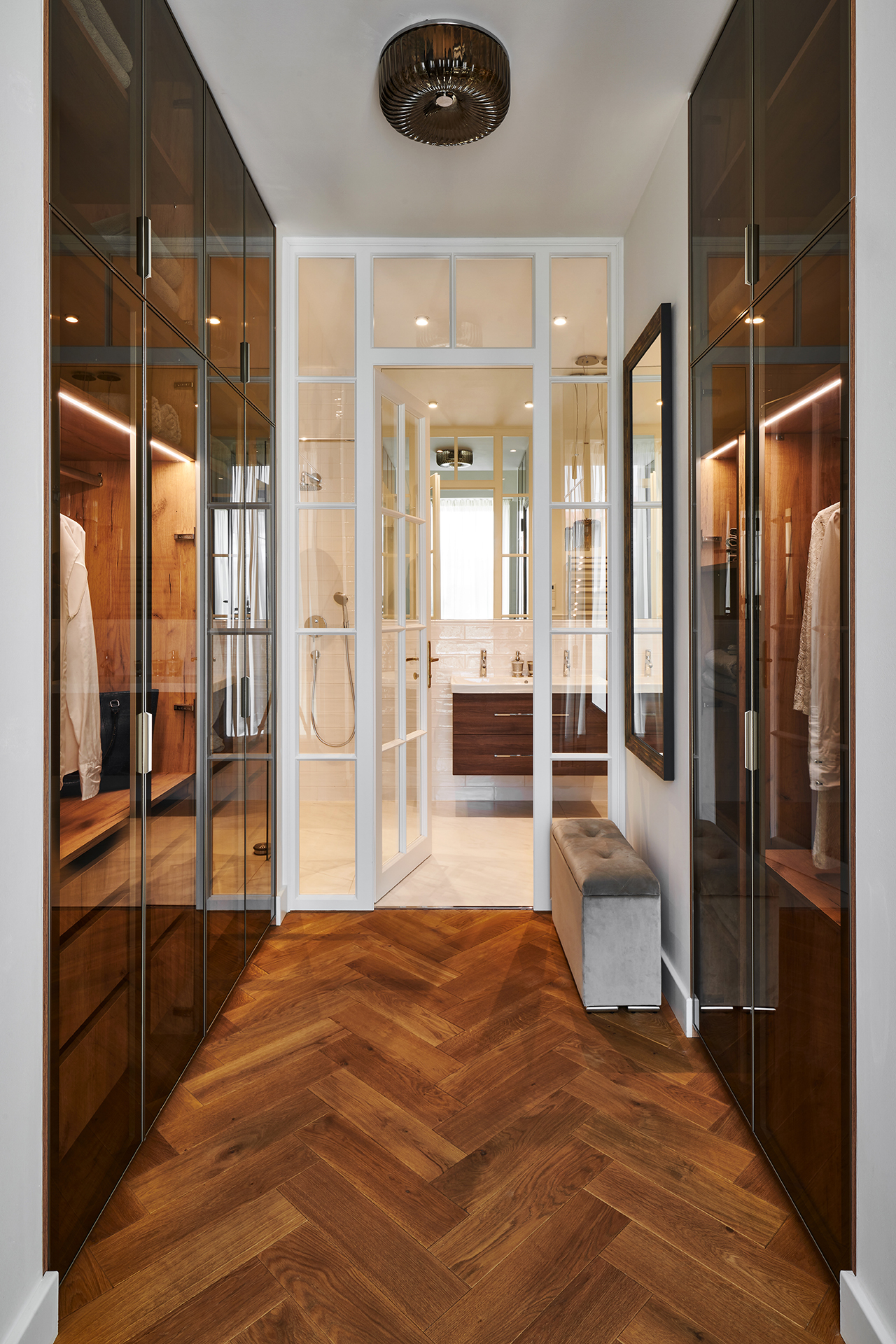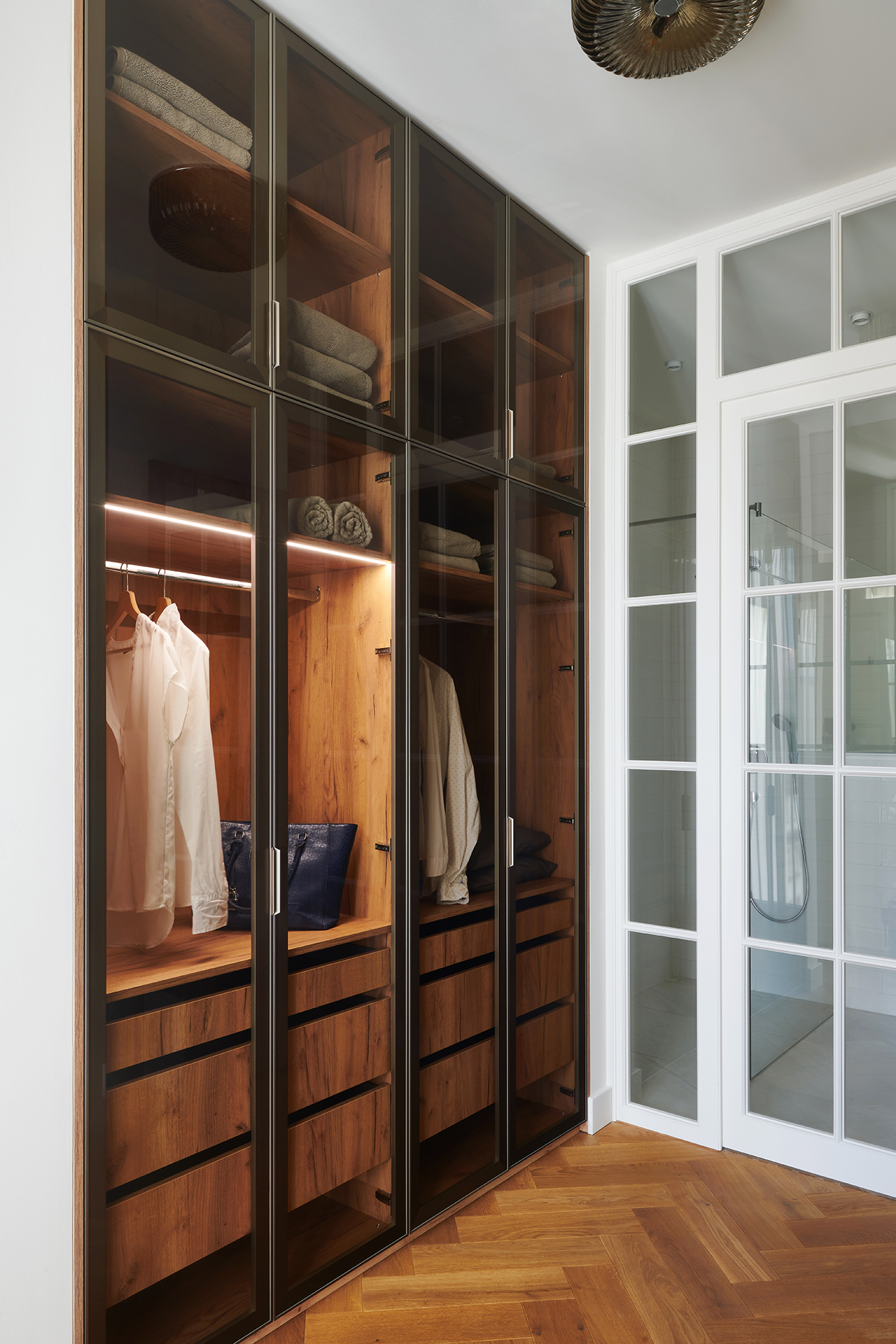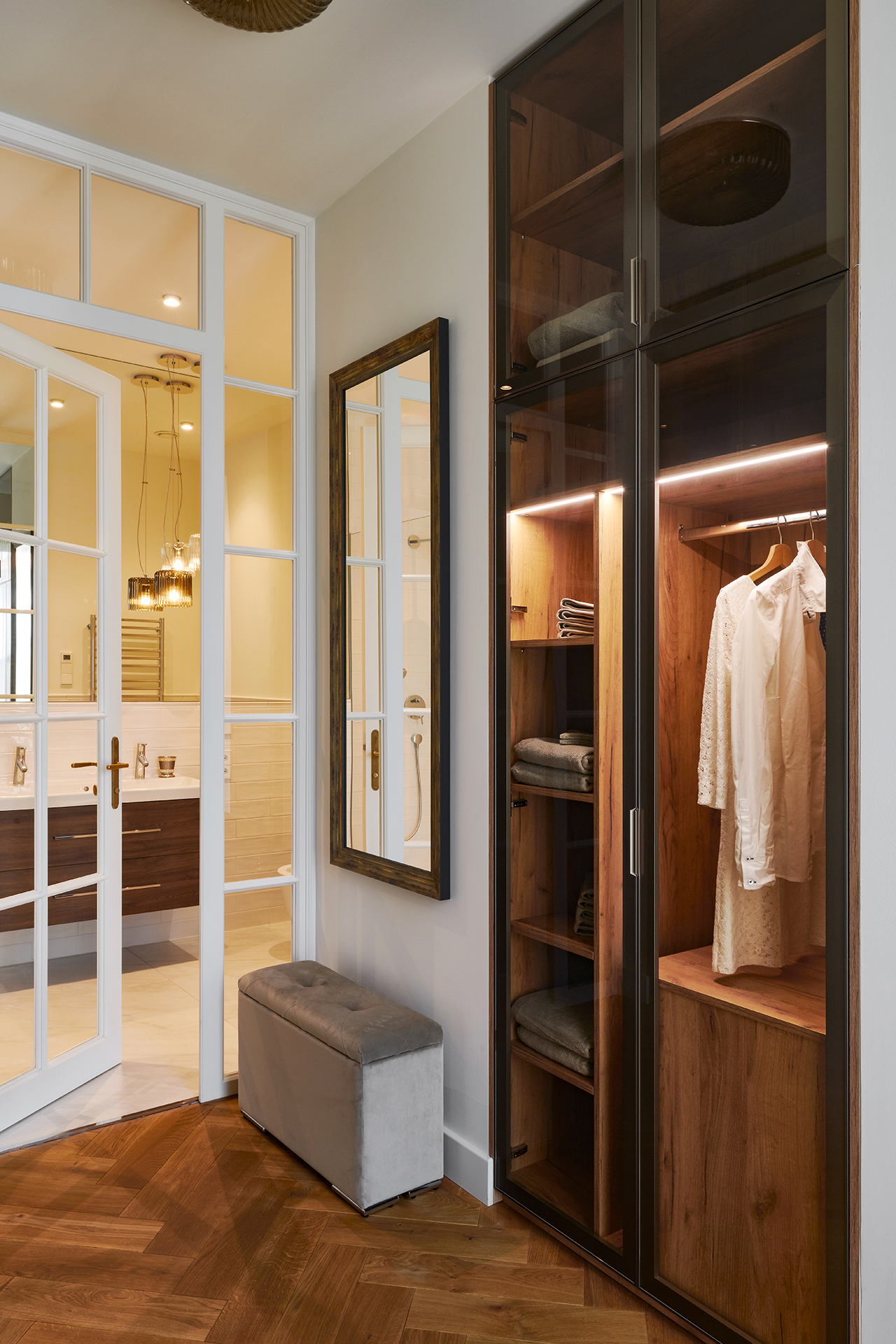 SKY wardrobe
An airy glazed wardrobe that shows off everything contained inside. The subtle characteristic frame adds to its luxury and elegance.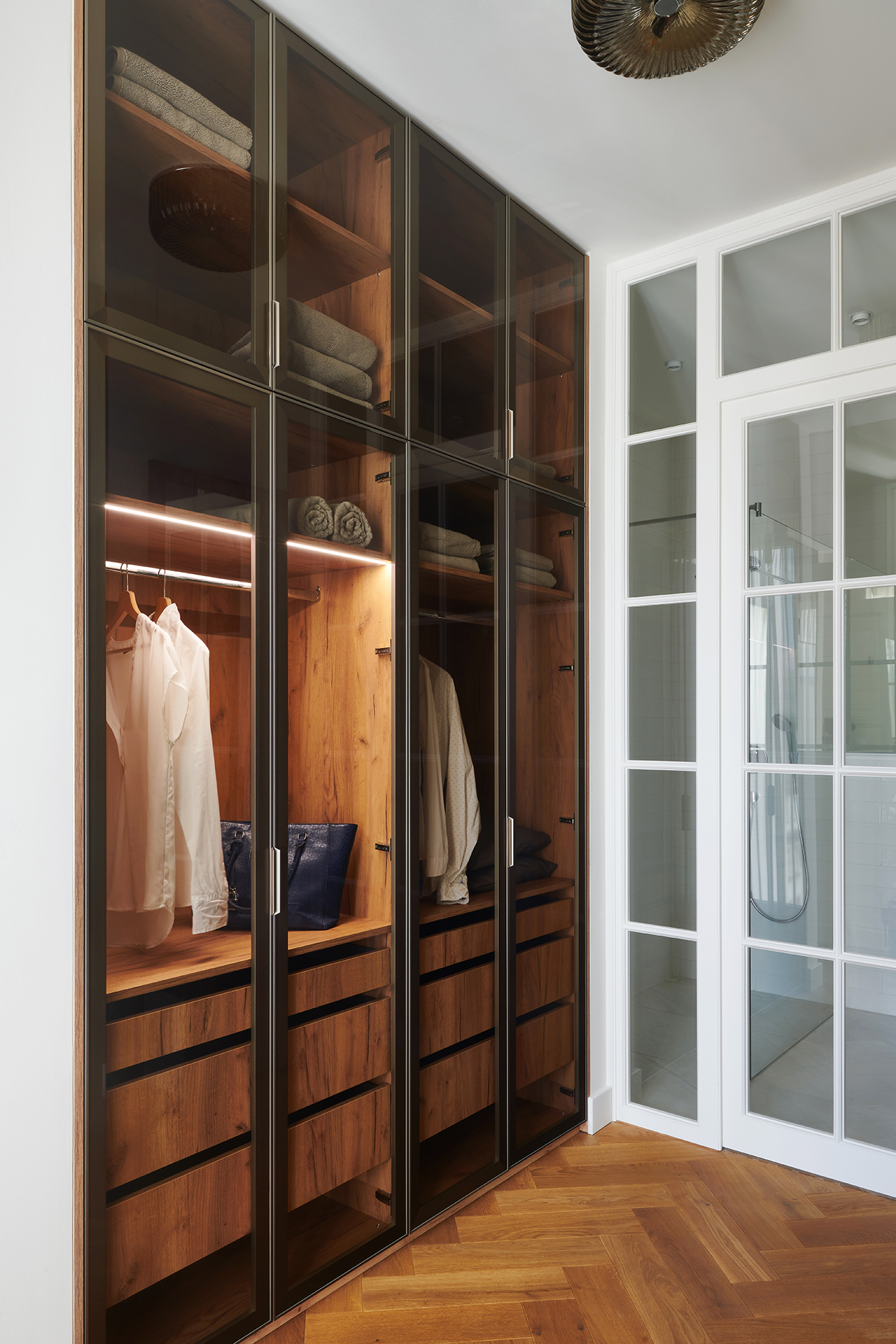 Internal division
is customised to the needs of the owner. In addition to practical shelves, clothes rail and drawers are a must.
Design shown:
golden oak / dark stainless steel frame
This wardrobe is also available in other colours and materials.
Make an appointment at one of our more than 60 studios