Tips for your new kitchen
Wooden drawer inserts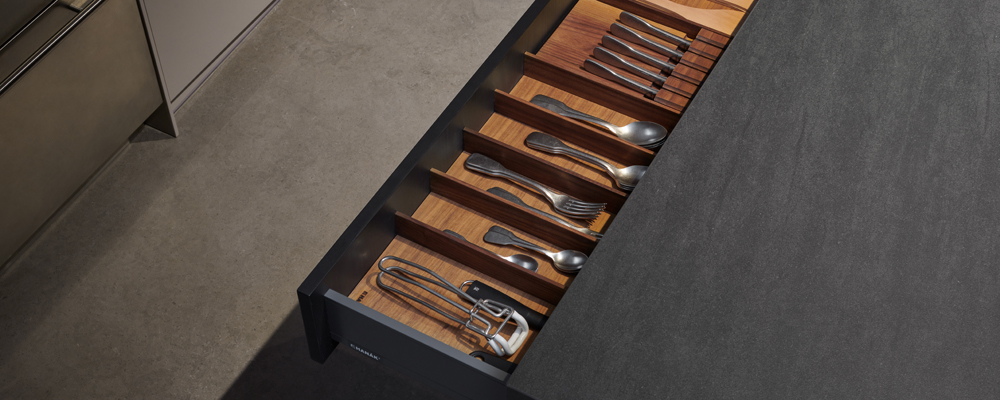 Drawer inserts made from solid wood have a luxurious and designer image. We offer 46 elements for fitting in low as well as deep drawers, which are available in two designs (natural oak and walnut).
AMBIA-LINE
Legrabox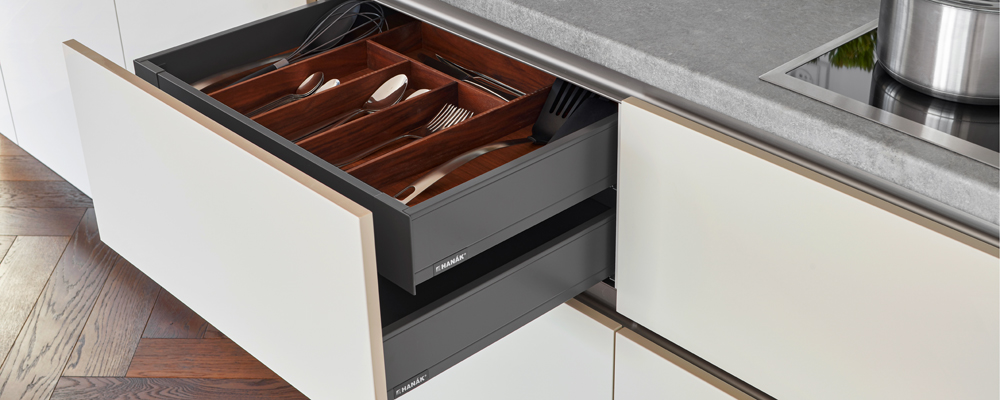 A straightforward, simple design, and an austere language of shape and exceptionally high levels of movement ease – that is LEGRABOX, an entirely new drawer system from the BLUM company. Now you too can have the best.
Sliding corner shelf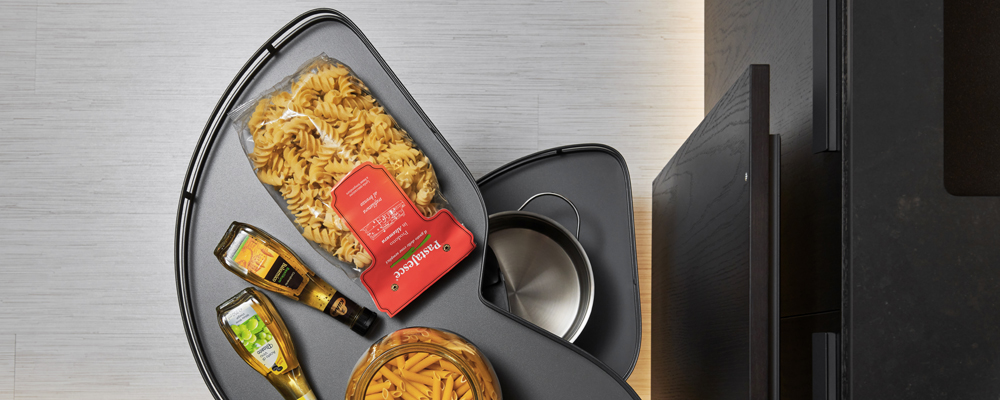 With the help of the practical Le Mans full of slides you can use every space. Perfect design and functionality are the main features of this bestselling corner cupboard equipment.
High sliding drawers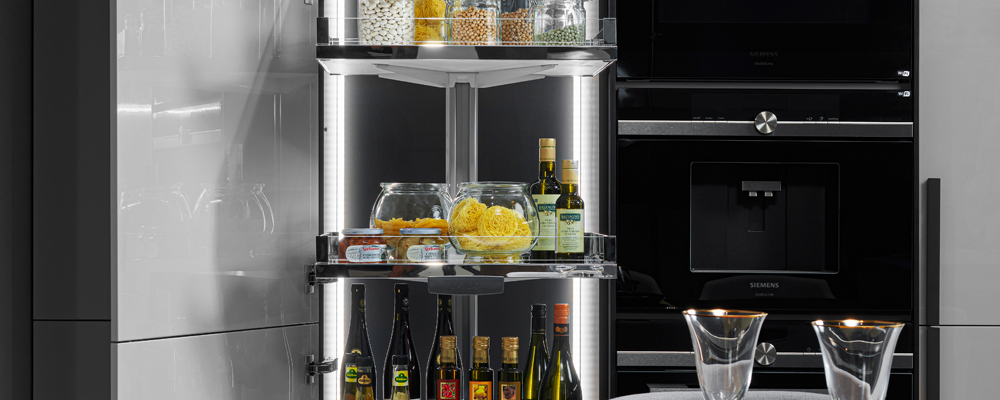 The use of sliding systems with integrated damping allows, even in the case of 60 cm deep high storage cupboards, a perfect overview and simple access to the items and food stored inside.
Sliding sorters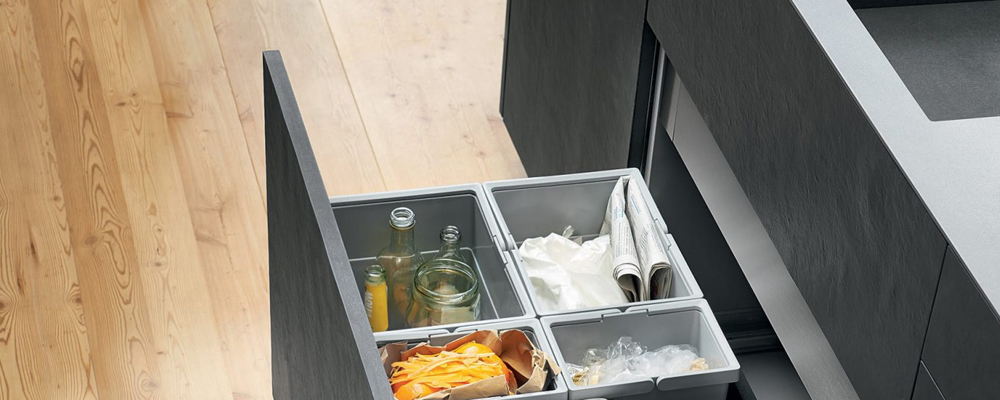 To sort is modern. Those who think green sort their waste, and therefore choose an appropriate waste bin. We offer a waste sorting system which has been thought out to the last detail. The edges are bevelled inwards to enable easy maintenance. A complementary organizational drawer offers practical storage space.
SERVO-DRIVE for sink top drawers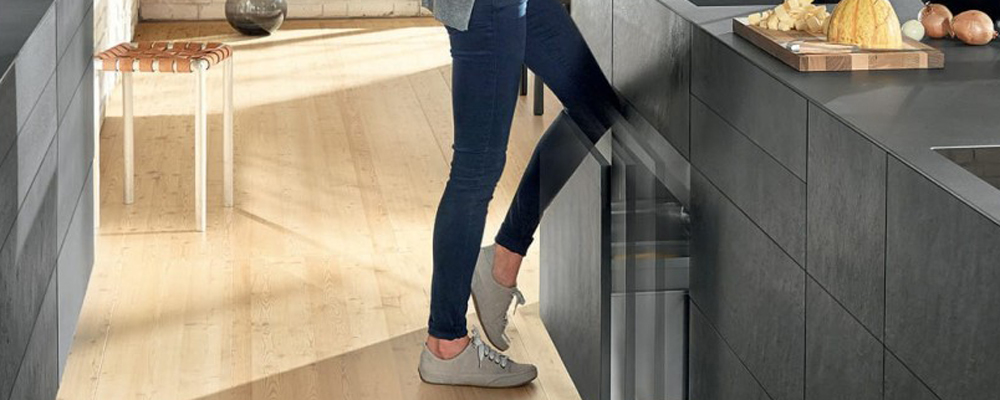 All you have to do is tap on the handle-less front or pull gently on the handle and the electrically powered drawers and sliding fronts will open automatically. If your hands are full, the SERVO-DRIVE system makes it easy to open the drawer.