Furnish your bedroom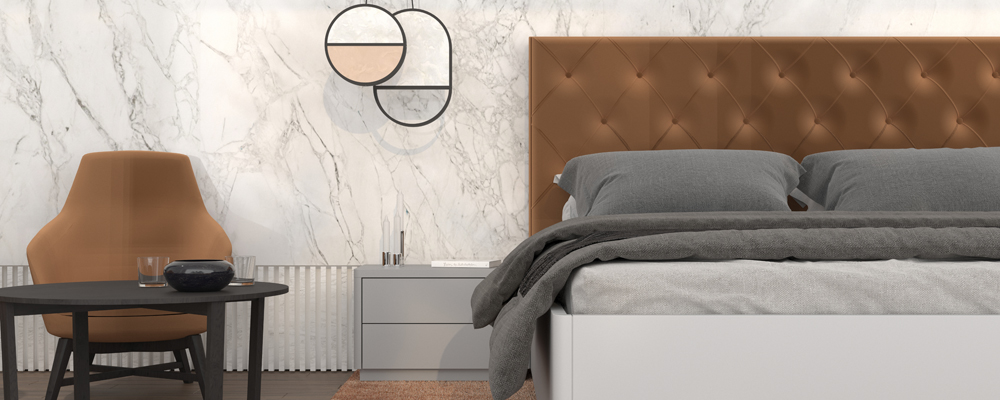 The layout of the furniture is one of the important steps when planning your bedroom. A dominant element of the bedroom is a bed which should be sufficiently large, comfortable and accessible (in case of double bed from both sides). Don't forget the bedside table, where you can set down personal items such as glasses, books or magazines. If there is no walk-in closet connected directly to the bedroom, there should be a large chest of drawers for underwear and a wardrobe.
Types of beds
To ensure quality sleep the bed must have the right dimensions, a slatted base and quality mattress made from appropriate material.
Double beds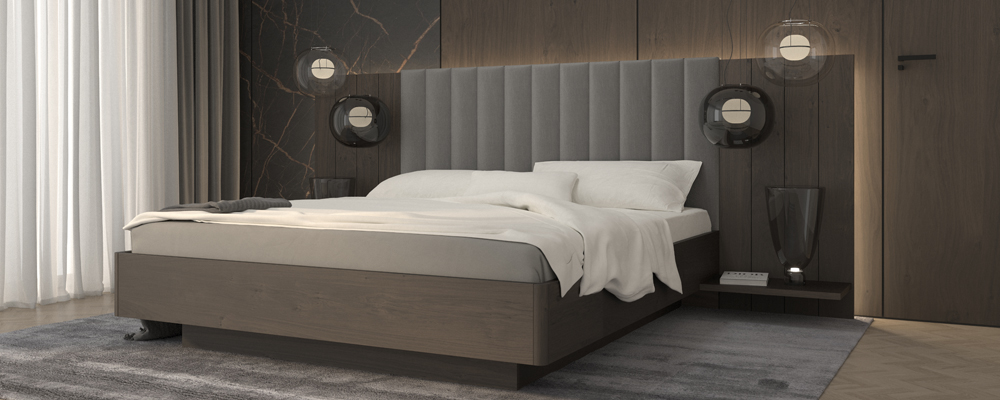 Double beds are available in dimensions 160/180/200 x 200 and 200 x 220 cm.
Single beds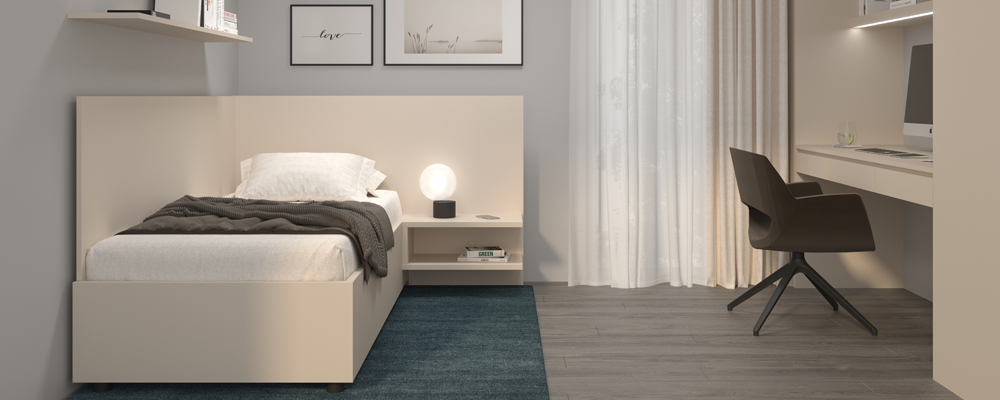 Single beds are available in dimensions 80/90/100/120/140 x 200 cm with bed frame in varnish, veneer or LPD finish.
Beds with upholstered forehead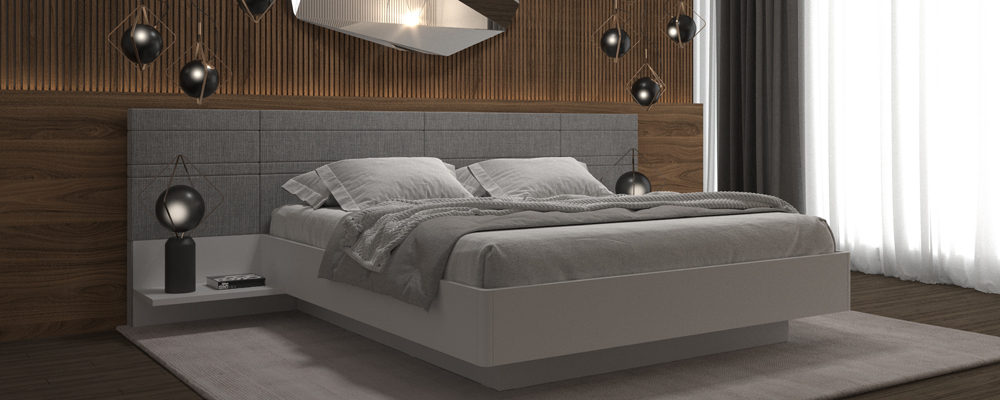 Padded and symmetrically quilted forehead makes the double bed very attractive and elegant at the same time.
Upholstered beds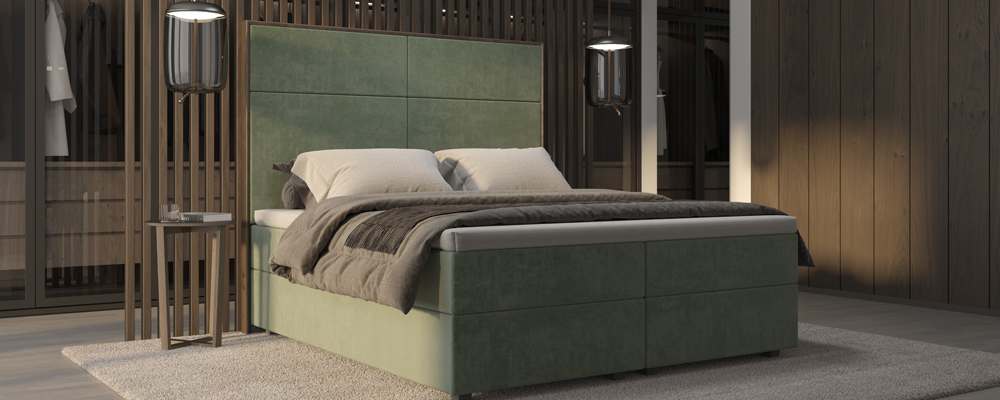 A charming look and a high forehead with a regular split of upholstered parts, both on the forehead and on the bed frame.