1926 Josef Hanák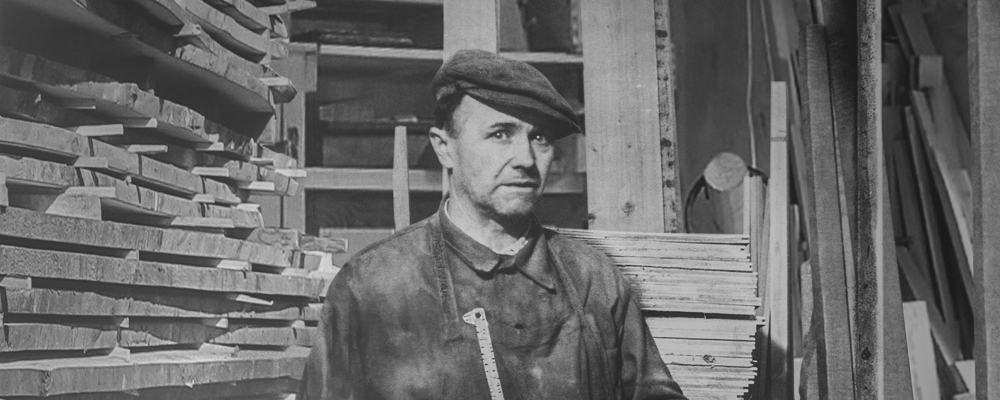 Josef Hanák begins manufacturing custom furniture. He thereby lays the foundations for a traditional family company; today, the fourth generation of the Hanák family is working at the company he started.
1990 Renewal of the HANÁK tradition – foundation of the SH Kroměříž company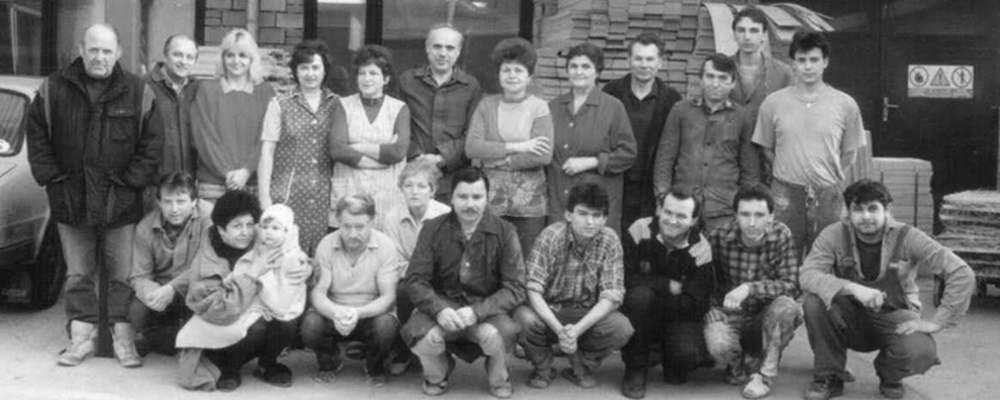 Ing. Stanislav Hanák, Sr, and his wife Marie establish SH Kroměříž. Their workshop with an area of 500 m2 situated in the town of Kroměříž is used primarily for the production of solid pine hallstands, tables, and chests of drawers.
1991 We purchase our first CNC machine and increase production by 100%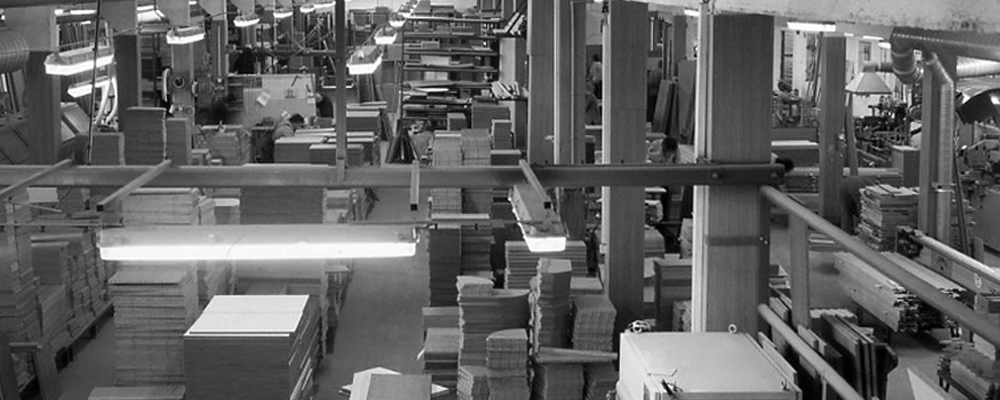 This year saw the construction of a new facility to house our newly purchased high-gloss varnishing technology, our first CNC milling and drilling machine, and our first large-capacity CNC beam saw. We developed and manufactured our first kitchen model, FLORIDA, and bathroom collection, LUNA, with high-gloss varnish surface finishes.
1994-1995 SH Kroměříž moves to Popůvky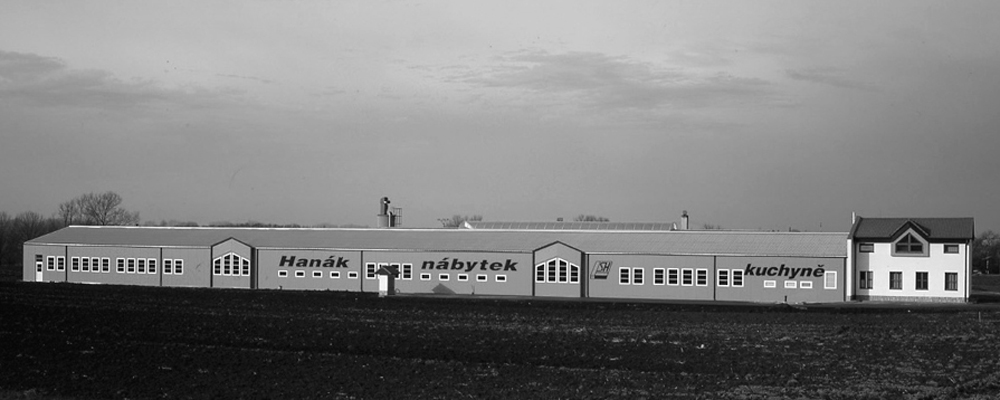 One of the greatest milestones in the history of our company is its relocation to the village of Popůvky near Kojetín, occupying premises with an area of 10,000 m2, with the possibility of continuing to expand production thanks to the excellent location. We introduce soft-forming technology and launch the MELODIE and REMO models on the market. We present new varnished kitchen models such as FONTÁNA, as well as the bathroom models MARIETA and HENRIETA.
1994-1995 We launch the demanding PUR coating process with direct-spraying high gloss in a greater scope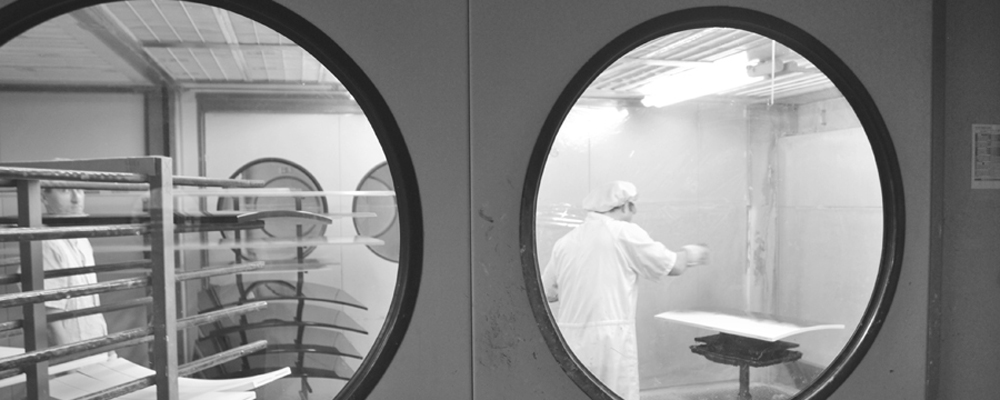 At the MOBITEX trade fair in Brno, we become the first company in the Czech Republic to present high‑gloss varnishing technology, and we launch an iconic kitchen model with fully rounded doors and manually inlaid stained glass: the VERONA kitchen. Other popular models, VIENA and MODENA, are also launched.
1995 Further success at the MOBIS TRADE FAIR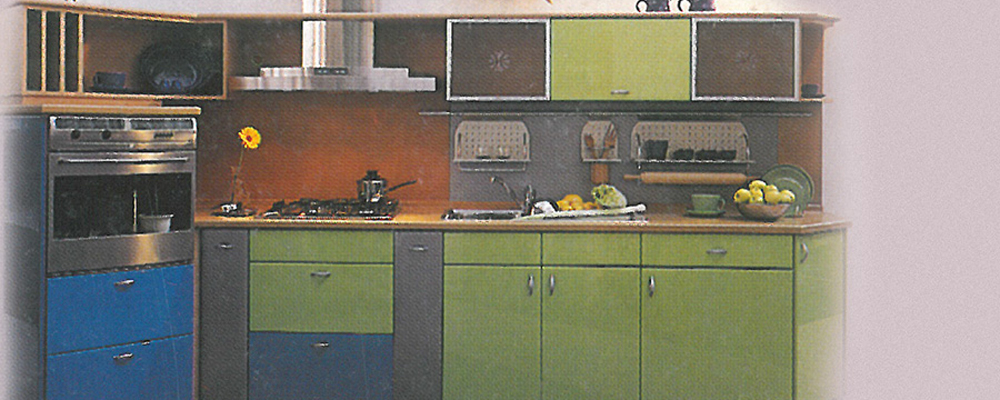 The MOBIS trade fair sets the stage for the presentation of an entire range of new kitchen models, such as PALOMA (pictured) SIMONA, LAGUNA, LAURA, and LINDA; they earn great success and enthusiastic responses from customers and professionals alike.
1995-1996 Rounded profile casing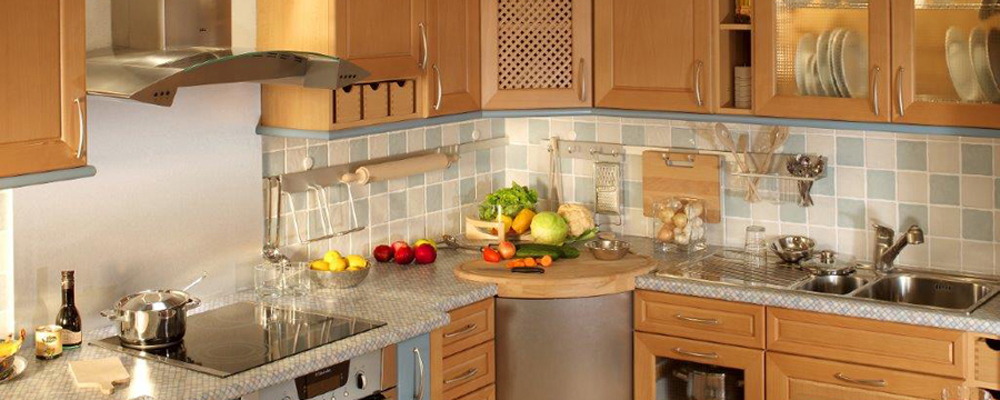 We become the first in the country to introduce rounded profile casing. Among other things, we expand our selection with the new models BAVORIA (pictured), KLASIC, COMFORT, SONÁTA, SILVIA, and CAPRI.
1996-1998 A new generation of kitchens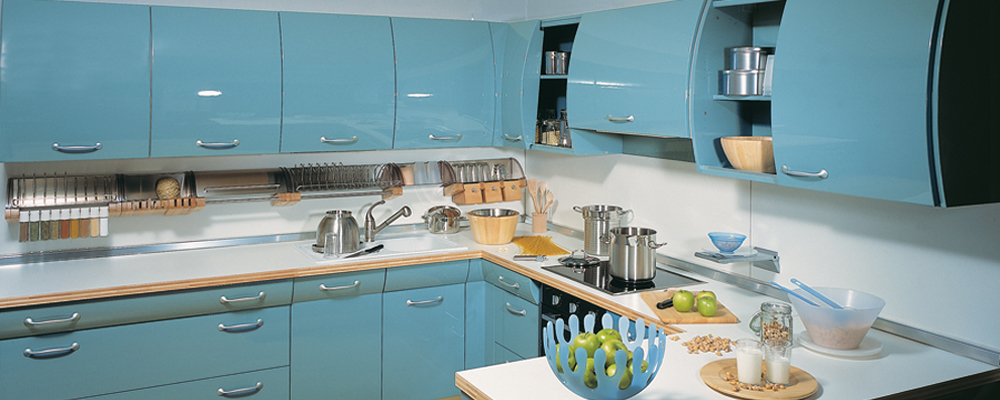 We present models with unique new structures and improved kitchen and living room designs, such as the successful DYNAMIC range (pictured), and the kitchen models PATRICIE, AFRODITA, and the ever‑popular PROGRES model.
1999-2000 Construction of new production facilities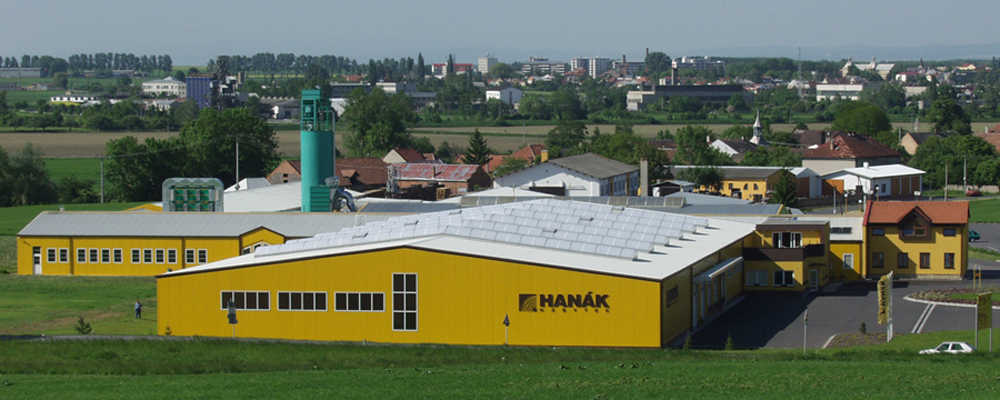 We increase our production space by an additional 8,000 m2. At the same time, we expand our kitchen range with the models KLÁRA, MARINA, SONIA, SANDRA, and the iconic and ornate STELA.
2000 HANÁK NÁBYTEK, a.s.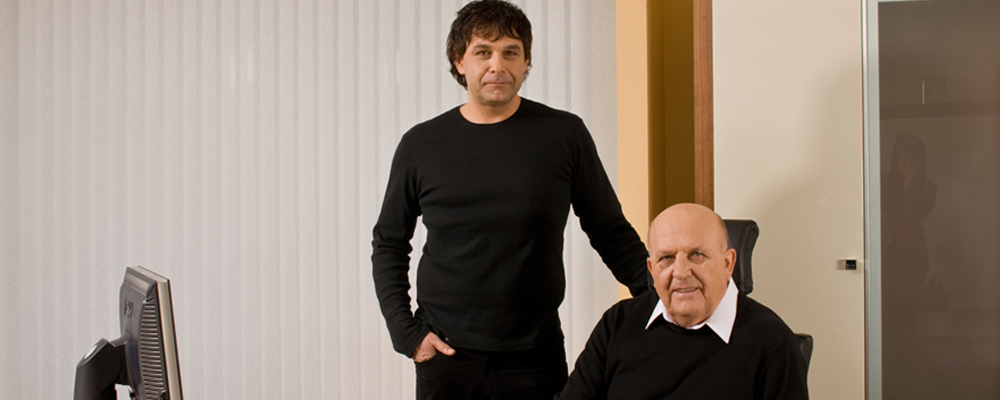 Another significant milestone came in the year 2000, when the company became a joint-stock company and gradually expanded into other foreign markets.
2000 The iconic GALAXIE kitchen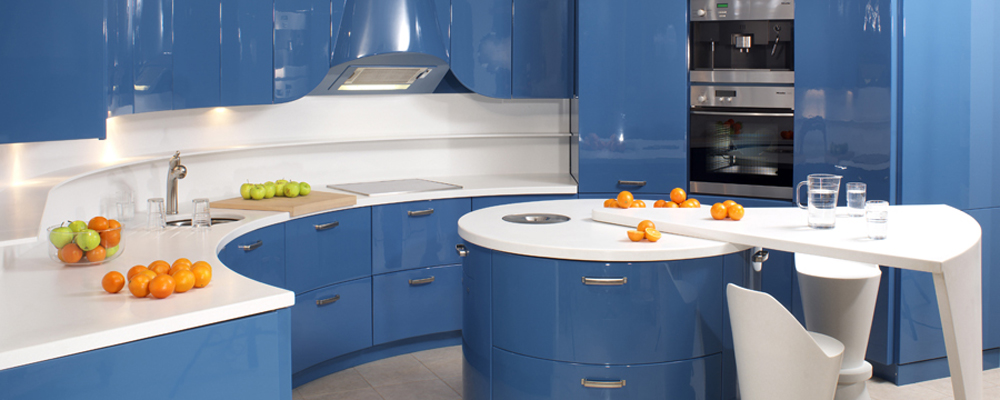 At the turn of the new millennium, we also introduce our iconic GALAXIE kitchen (pictured). The unprecedented shape of this modern varnished kitchen quite astounds both professionals and, above all, the customers in attendance at the MOBITEX trade fair. Also of note are the bathroom furniture ranges CARMEN, NOBLESE, and FANTAZIE. Other kitchen ranges include HARMONIE, ROMANCE, ADRIA, and SABINA.
2002 We introduce a continuous varnishing machine with a large-capacity dryer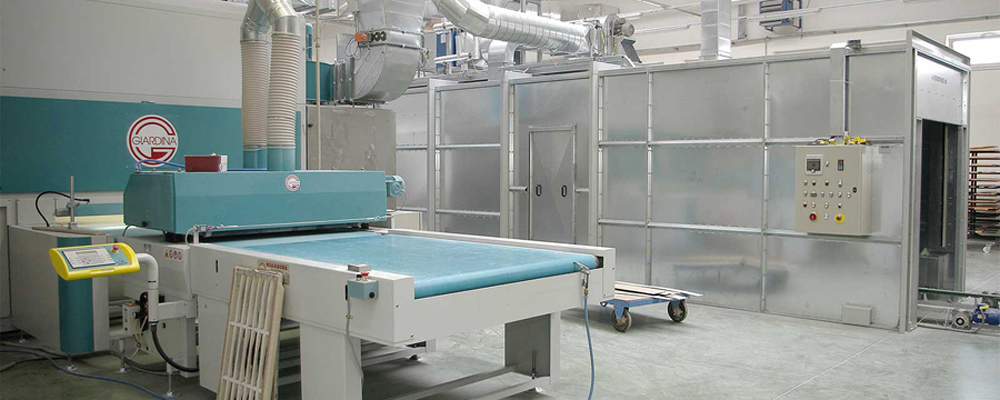 Our production halls are expanded by a further 6,000 m2. We improve our varnishing technology and acquire a continuous varnishing machine in order to achieve perfect surfaces for veneered and solid wood furniture.
2003 Further expansion of the production plant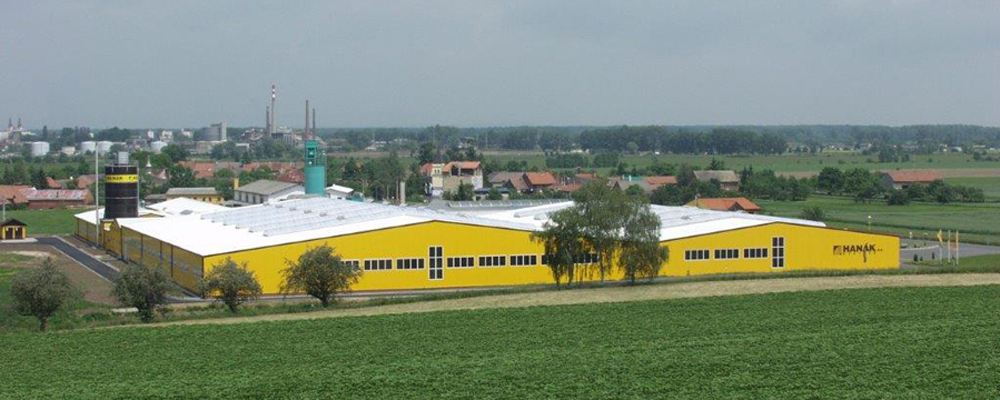 Our production plant grows with the addition of still another hall, which houses a fully automated robotic assembly line. We had already become a leading European manufacturer with state-of-the-art parametrically controlled furniture production, but this cements it.
2004 We open our own Design Centre
Our Design Centre is ceremonially opened in Popůvky, at the time our largest exhibition space and professional training facility, with an area of 2,000 m2. We begin manufacturing more furniture for living rooms, bedrooms, closets, and wardrobes. The models ELEGANT, COMPACT, and GALIA are introduced.
2005-2006 We increase our production space to 35,000 m2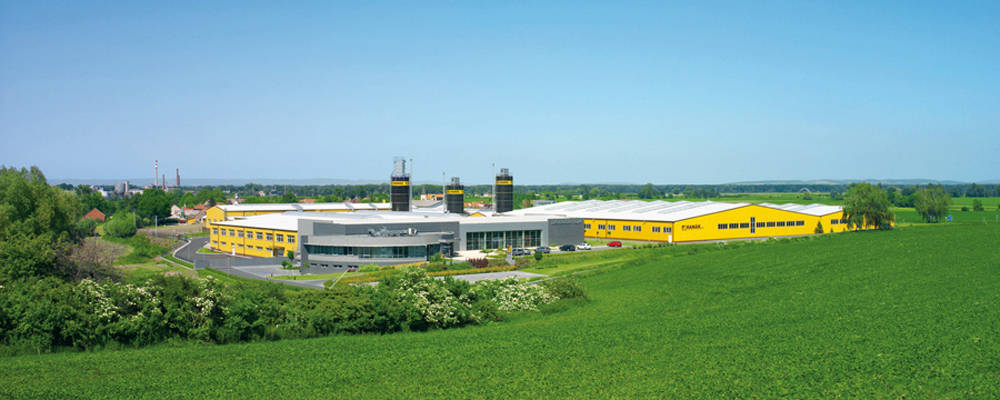 SWe become the largest and most modern furniture-producing factory of the time in the Czech Republic, and continue to expand abroad. The PREMIUM model series is introduced.
2007 A modern dual-head robotic varnishing line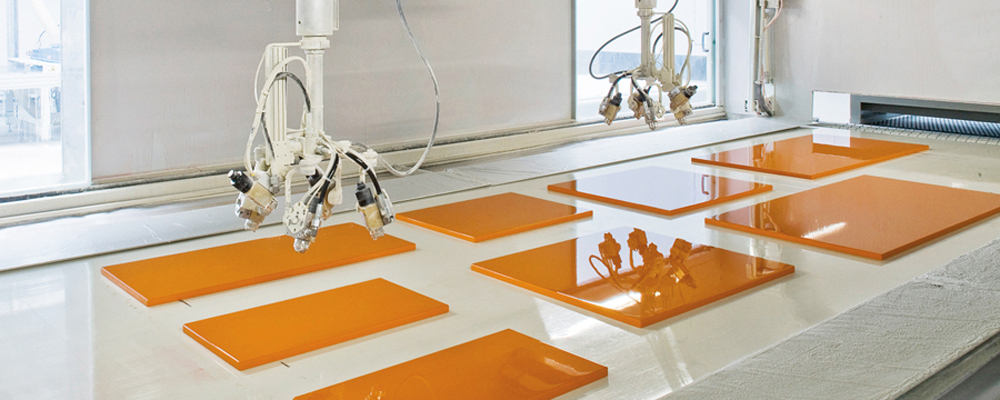 We make a major investment and purchase an automated dual head varnishing machine (the first in the Czech Republic) with a fully automated large-capacity drier. Since we care about the environment, we also acquire a high-capacity VOC incinerator. We present the IMPERIAL and OMEGA models.
2008 A fully automated BÜRKLE spray-coating line with UV varnish curing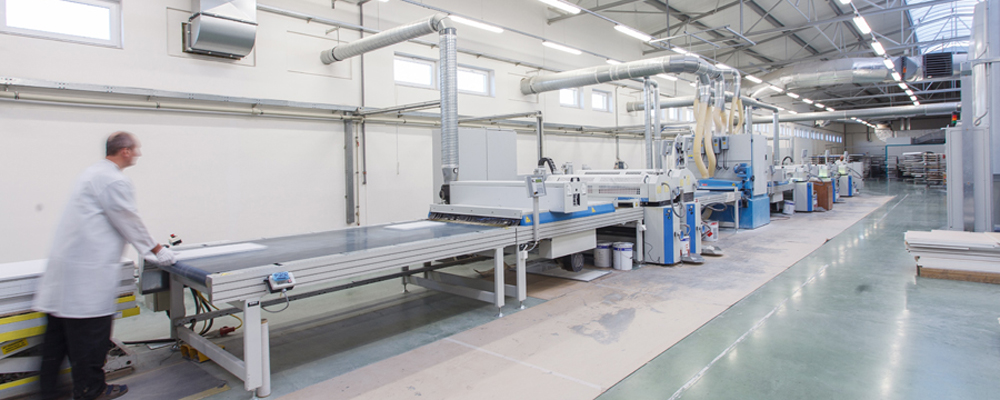 In order to increase the quality of our varnish, we invest in the purpose of two new spraying lines: one for varnishing surfaces and the other for varnishing edges. This allows us to improve our superior five-layer primer to an even higher quality. We present the PREMIUM model series MONA, LORETA, MILÁNO, ORNELA, NELA, VEGA, and the ever-popular HALINA.
2009 QUATRO 150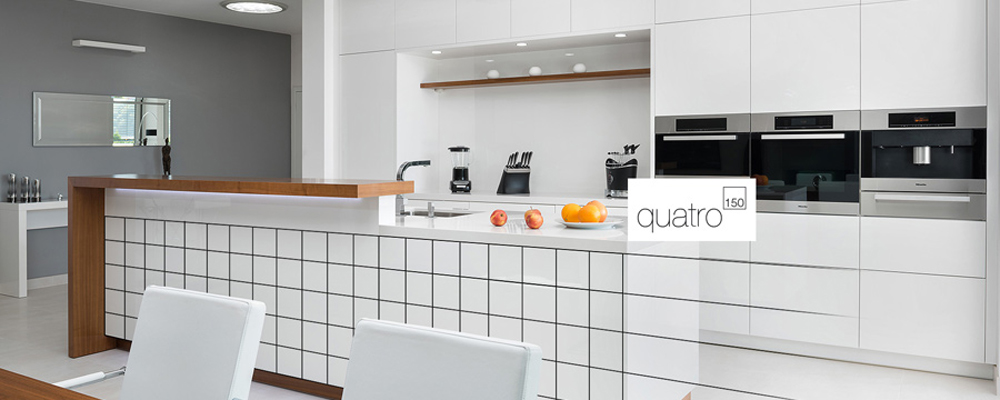 We launch serial production of furniture with heights and widths of 150 mm, which offers infinite variability for interior furnishing and brings maximum comfort to users. The COMFORT model series takes its place among our iconic products.
2009 HANÁK FORUM Prague, our largest showroom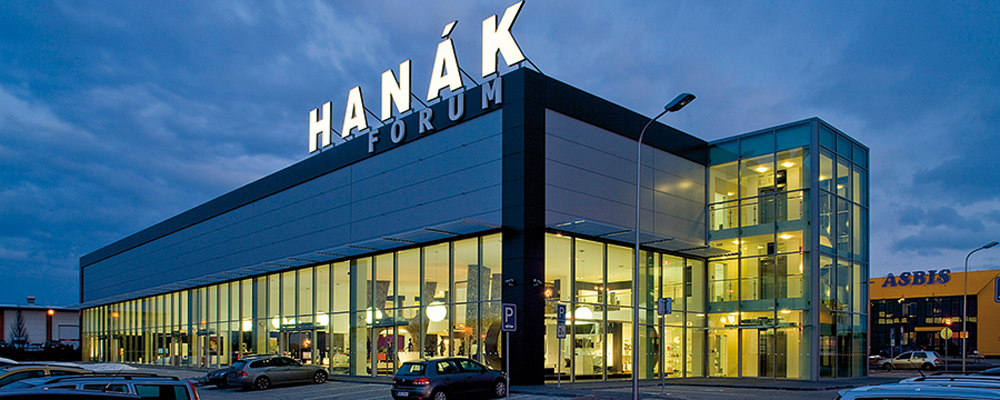 We open our largest department store, HANÁK FORUM, in the Čestlice district of Prague; it features a sales area of 6,000 m². This offers our customers our largest luxury furniture showroom spread throughout all of the building's three storeys
2012 Stanislav Hanák, Sr, celebrates a major life milestone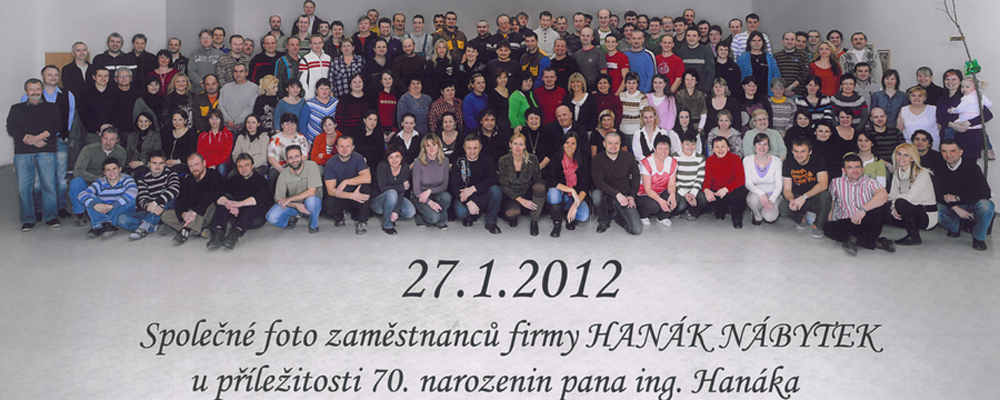 The elder Stanislav Hanák celebrates a major birthday. Even at 70, he continues to be active and puts everything he has into his work.
2014 We launch production of unique HANÁK interior doors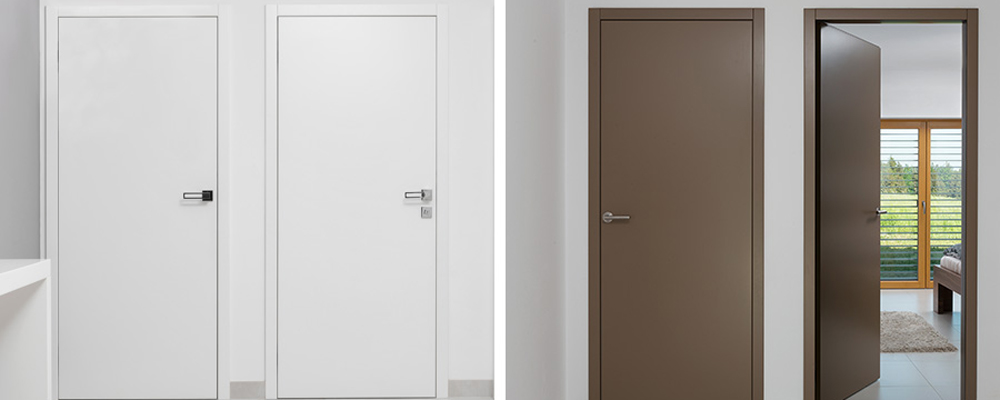 We expand our product range to include interior doors. By this time, we are the only company in the country with such a wide and unique selection of furniture, including our own interior doors. The new models NICE, PORTO, MADAME, FORM, ROYAL, AVIGNON, PRIME, COUNTRY, and STYLE are added to our product portfolio.
2014 We present a new collection of wardrobes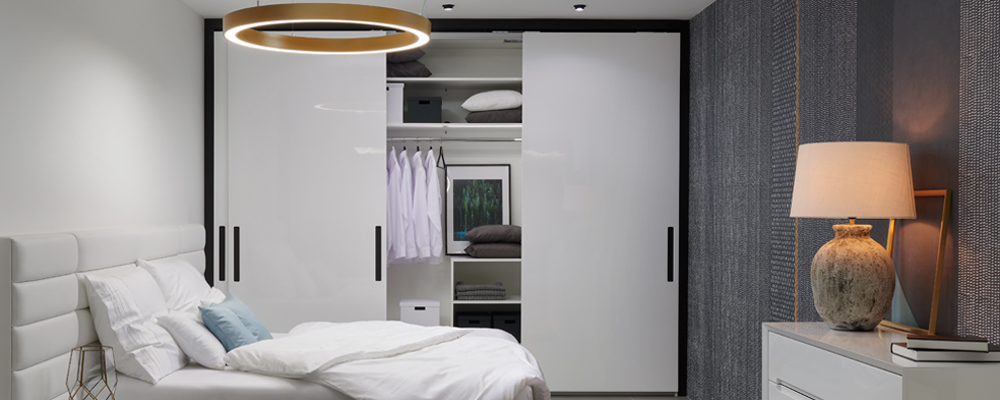 We introduce our widest and most attractive collection of wardrobes to this point. Thanks to their original design and, above all, their superior quality, these wardrobes surpass the most others available on the Czech market.
2015 Revolutionary banding technology – SLIM-LINE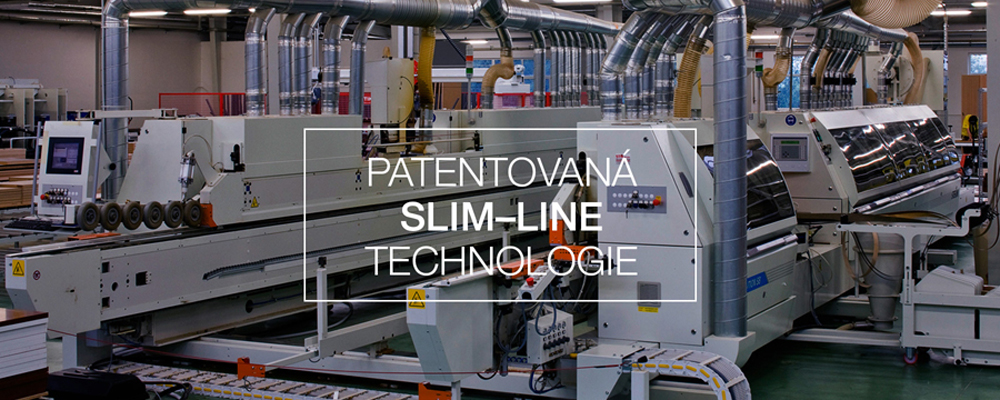 We are the first company in the country to acquire revolutionary SLIM-LINE technology. Using PUR‑TERMOSET edge-banding adhesive, this technology is superior to both the previously used PUR‑TERMOSET edge-banding and the most commonly used EVA adhesive technology in every respect.
2016 New technology – nanovarnishes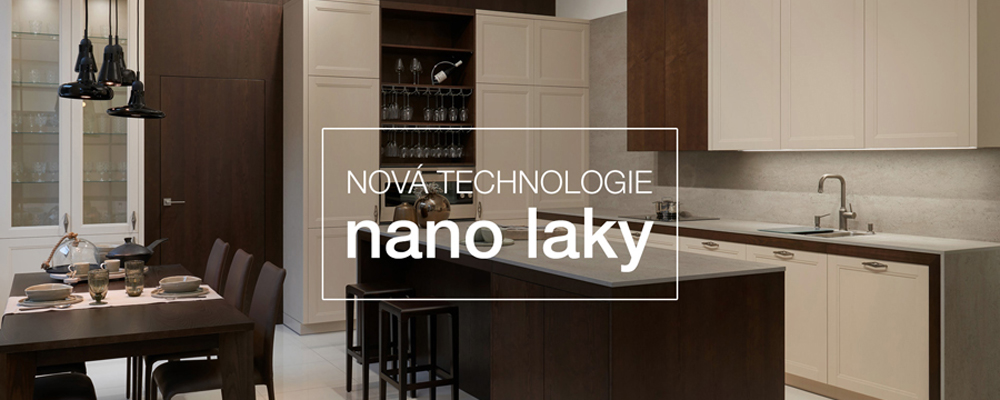 We are the first in the country to introduce mass production of veneered and solid wood furniture, including interior doors, finished in a 5% deep matt gloss with acrylic-polyurethane nanovarnish technology.
2017 Further expansion of our HANÁK INTERIOR CONCEPT product range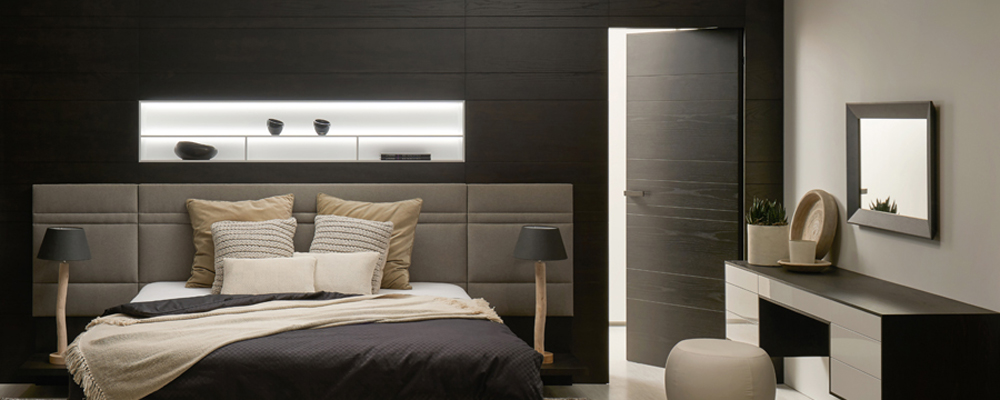 We are good at what we do. However, we always want to be one step ahead, which is why we presented a new collection of bathrooms, bedrooms, tables, and all-new and exclusive collection of HANÁK sofas and chairs.
2017 We introduce the HANÁK INTERIOR CONCEPT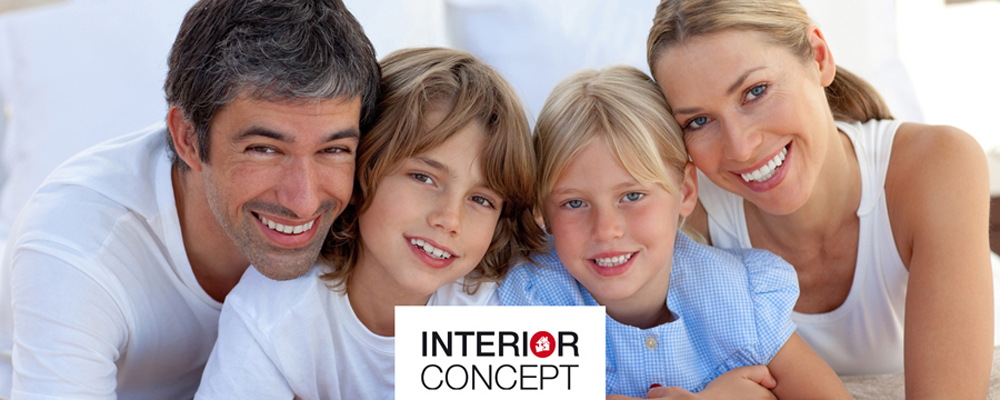 The HANÁK INTERIOR CONCEPT presents the widest selection of furniture and interior doors on the domestic market; it is entirely unrivalled in its scope. Everything is tailor-made and perfectly matched in design and quality.
2017 Do firmy nastupuje 4. generace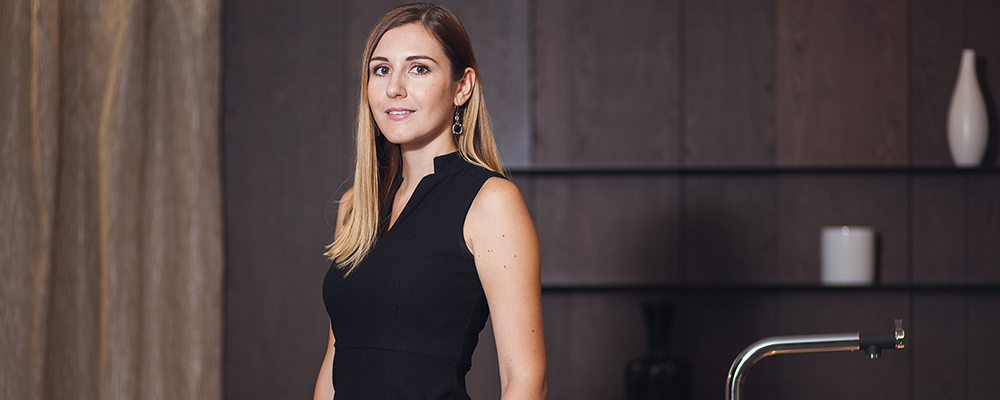 V tomto roce naplno nastupuje do společnosti již 4. generace Ing. Veronika Hanáková a navazuje tak na rodinnou historii a tradici. Postupně získává zkušenosti a dovednosti potřebné k vedení společnosti a prochází jednotlivými odděleními.
2018 Success at the FOR ARCH international building trade fair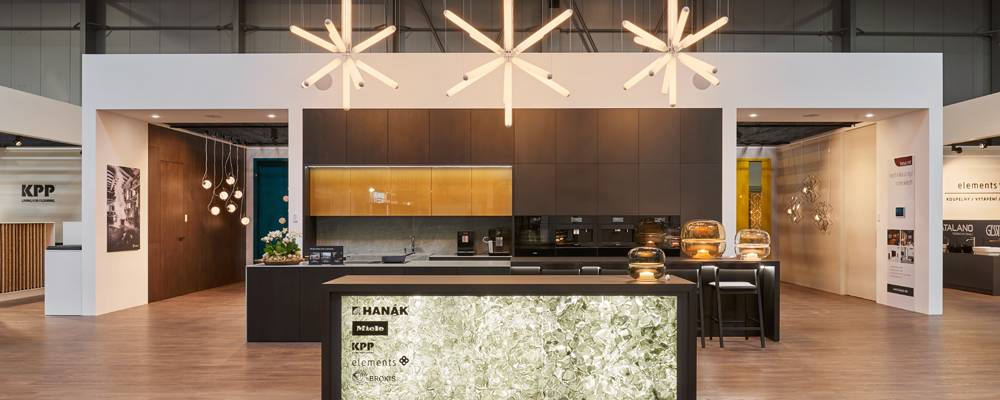 We design our largest exhibition to date, presenting five global brands: HANÁK, KPP, Elements, Miele, and Brokis. The exhibition is evaluated by an expert panel and we receive the 'Most Impressive Exhibition' award for the third year in a row. We also take the opportunity to present new metallic varnishes.
2019 NOVÁ LAKOVNA s unikátní klimatizovanou plně automatickou linkou s UV vytvrzením laků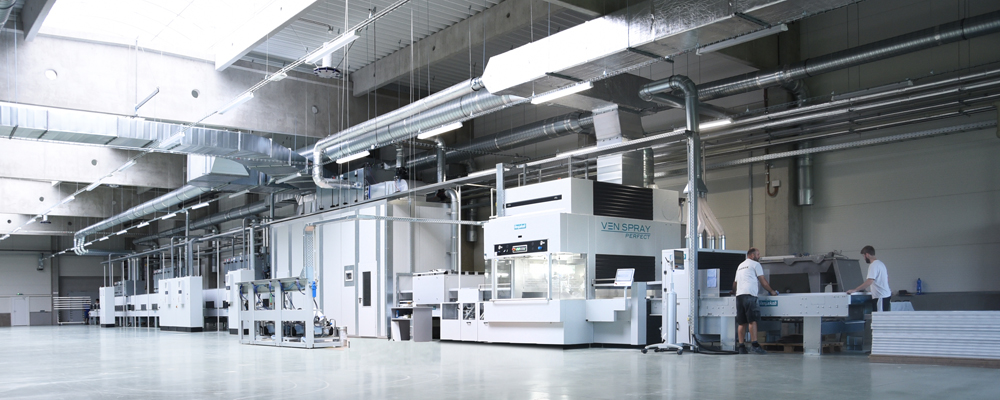 Linku jsme spustili do plného provozu v srpnu 2019. Tato na míru vyrobená linka dokáže ve vysoké kvalitě produkovat výrobky v nejvyšší kvalitě pomocí speciálních laků s nano částicemi vytvrzenými UV zářením.
2020 30 LET PRÉMIOVÉ KVALITY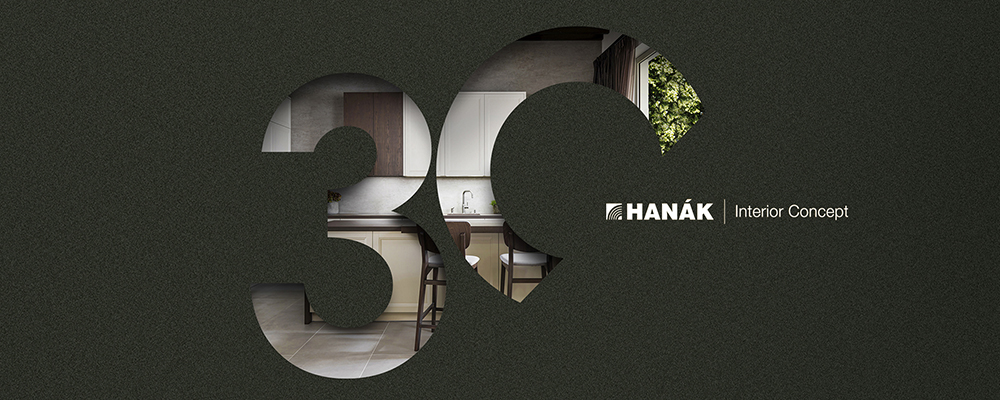 Již 30 let pro Vás vyrábíme interiéry na míru té nejvyšší kvality. Zkušenosti předávané z generace na generaci sahají až do roku 1926. Díky tomu u nás najdete vždy pouze prvotřídní kvalitu a dokonale propracovaný design.